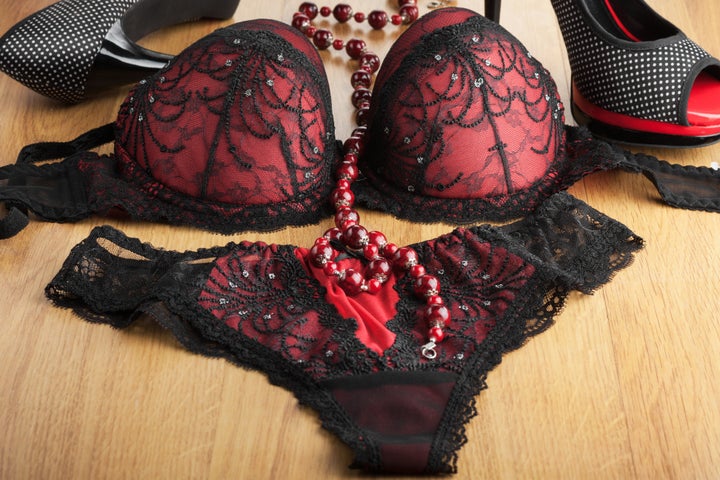 Authorities in Florida have arrested three people in connection with a brazen panty pilfering scheme that allegedly stole thousands of dollars' worth of women's unmentionables.
According to the Tallahassee Police Department, Quinessia Jackson, 29, and her fiancée, Coby Richardson, 47, are former employees of a logistics company that packages and ships Victoria's Secret products.
Beginning in November 2017, customers who'd purchased panties online from Victoria's Secret began complaining that their shipments were overdue. An internal investigation was launched. In March, it was allegedly discovered that Jaresa Frye, a 25-year-old friend of Jackson and Richardson, was selling new Victoria's Secret underwear online.
Photos posted by Frye show that the merchandise being offered for sale was in the same barcoded bags used by the logistics company to track items prior to shipment, authorities said. The trail of plundered panties further pointed to Jackson and Richardson, police said, when it was discovered they'd been assigned to prepare the majority of the missing items for shipment.
Questioned about the lost undies, Richardson allegedly confessed to stealing and selling more than 400 packages of panties. Jackson, Richardson and Frye have since been charged with felony theft. Richardson also faces a charge of grand theft of items worth over $20,000, police said.
All three have since been released from jail after posting bonds totaling $35,000. It was unclear on Monday if any of the missing merchandise had been recovered.
Send David Lohr an email or follow him on Facebook and Twitter.
Source:
https://www.huffingtonpost.com/entry/victorias-secret-panty-theft_us_5ae74b2de4b04aa23f25c99b ...
and provided by
video-cutter-online.com