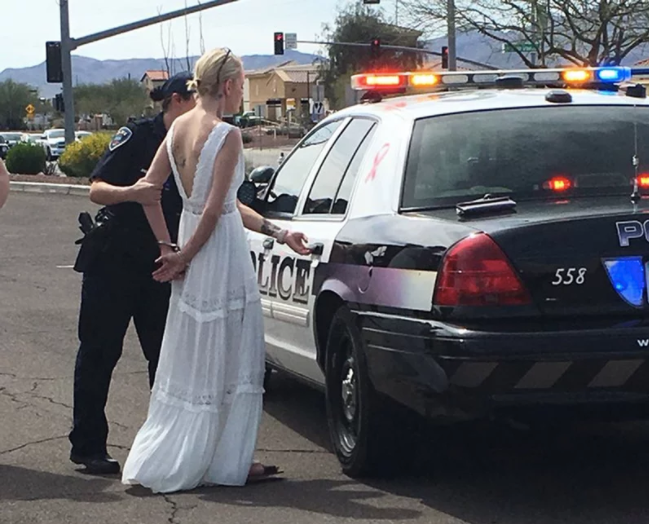 Maybe next time she'll say "I do" ― to driving sober.
An Arizona woman involved in a three-car wreck was charged Monday with driving under the influence ― on the way to her wedding, according to news reports.
Wearing a diaphanous dress for her big day, a handcuffed Amber Young, 32, was pictured being ushered by an officer into a Marana Police Department squad car.
"Don't drive impaired, till death do we part doesn't need any help," Sgt. Chriswell Scott wrote in a now-deleted tweet, per People.
Police said officers arrived at the crash scene about 10:30 a.m., and "one person was transported with minor injuries."
Young was booked, her blood sample extracted and she signed a criminal citation to appear in court later, reports say. She was released to her fiance.
Scott said he didn't know if the two went ahead with the wedding date.
A police spokesman wasn't immediately available.
Source:
https://www.huffingtonpost.com/entry/bride-busted-for-dui-on-the-way-to-her-wedding_us_5aa7a212e4b03 ...
and provided by
video-cutter-online.com